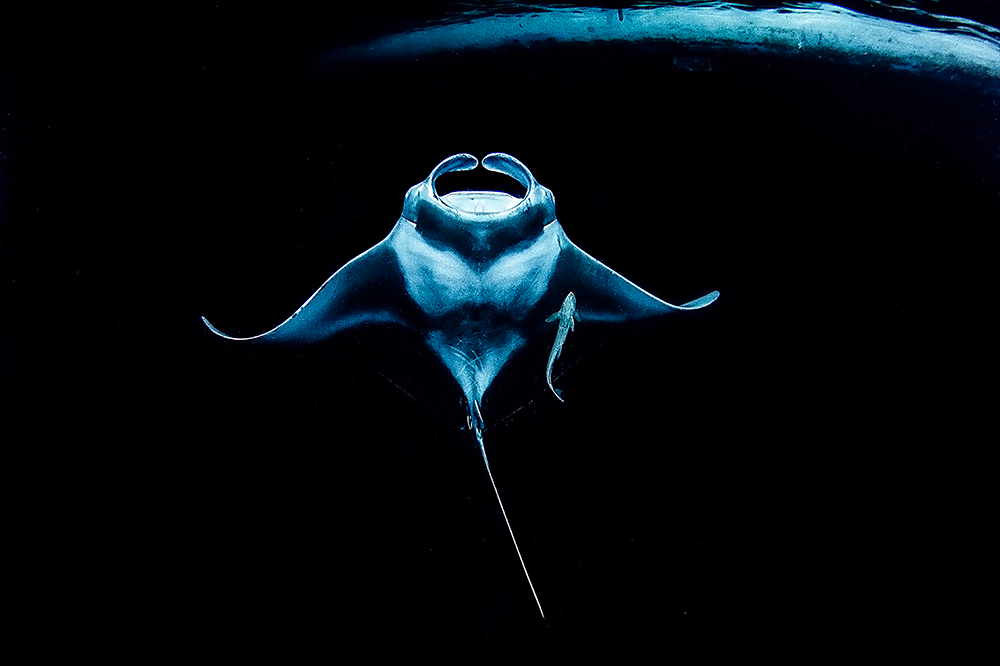 UPY2021 Up & Coming Category Runner Up

水中写真の世界大会、UPY2021の新人部門で2位となった作品です。
2019年8月にモルディブ・アリ環礁北部のマーヤラグーンにて撮影いたしました。

僕はモルディブの海を撮影する際にはダイブサファリというダイビング専用船に寝泊まりしながら、点在するポイントを移動しながら潜っていきます。この写真は夜停泊している船の船尾の灯りに集まってきたプランクトンを捕食しにきたマンタをシュノーケリングで撮影しました。

マンタは大きく口を開けながら水中を宙返りしながらプランクトンを吸い込んでいきます。
この写真は水面に向かってマンタが上がっていくところを狙って撮影しました。
写真右上部の青い帯は船尾の光に照らされた水面です。




This is the second place in the newcomer category of UPY2021, the world competition for underwater photography.
Taken in August 2019 at Maya Lagoon, northern Ari Atoll, Maldives.
When I shoot the Maldivian sea, I sleep on a diving boat called Dive Safari and dive while moving around the scattered points. This photo was taken by snorkeling a manta ray that came to prey on plankton gathered in the stern light of a ship moored at night.
Manta inhales plankton while somersaulting in the water with his mouth wide open.
This photo was taken aiming at the manta ray rising toward the surface of the water.
The blue band in the upper right of the photo is the surface of the water illuminated by the light of the stern.