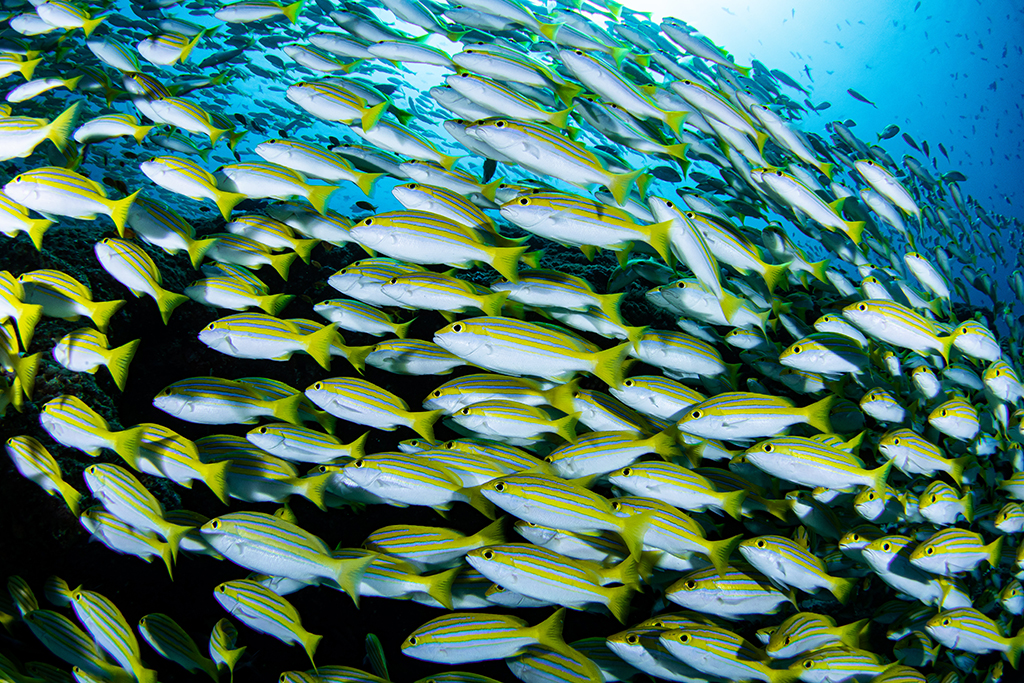 Ari Atoll , Maldives 2019.8.

モルディブ・アリ環礁北部の超有名なダイビングポイント、フィッシュヘッドで撮影したベンガルスナッパーの群れです。ヨスジフエダイとよく似ているのですが、よく見ると違い、ベンガルスナッパーはインド洋の固有種になります。フィッシュヘッドは水中の中になる隠れ根なのですが、その根のトップをこのベンガルスナッパーの群れが覆い尽くす様子は圧巻です。



A school of Bengal snappers taken at Fishhead, a very famous diving point in northern Ari Atoll, Maldives. It's very similar to the blue-stripe snapper, but if you look closely, the Bengal snapper is endemic to the Indian Ocean. The fish head is a hidden root that goes into the water, but the appearance of this group of Bengal snappers covering the top of the root is a masterpiece.