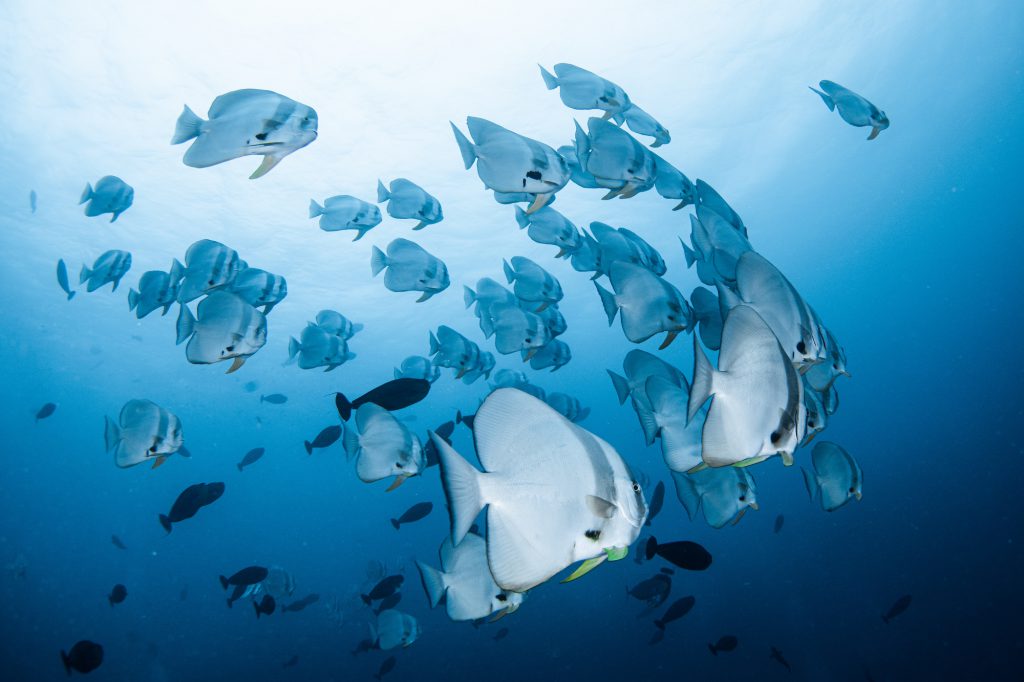 Villamendhoo , Ari Atool , Maldives 2019.8.

モルディブ・アリ環礁南部のヴィラメンドゥで撮影したツバメウオの群れです。
根の周りを潜っていくポイントなのですが、根から少しだけ離れた中層でツバメウオの大きな群れを見ることができます。


A school of batfish taken at Vilamendhoo in the southern part of Ari Atoll, Maldives.
It is a point to dive around the roots, but you can see a large school of batfish in the middle layer a little away from the roots.