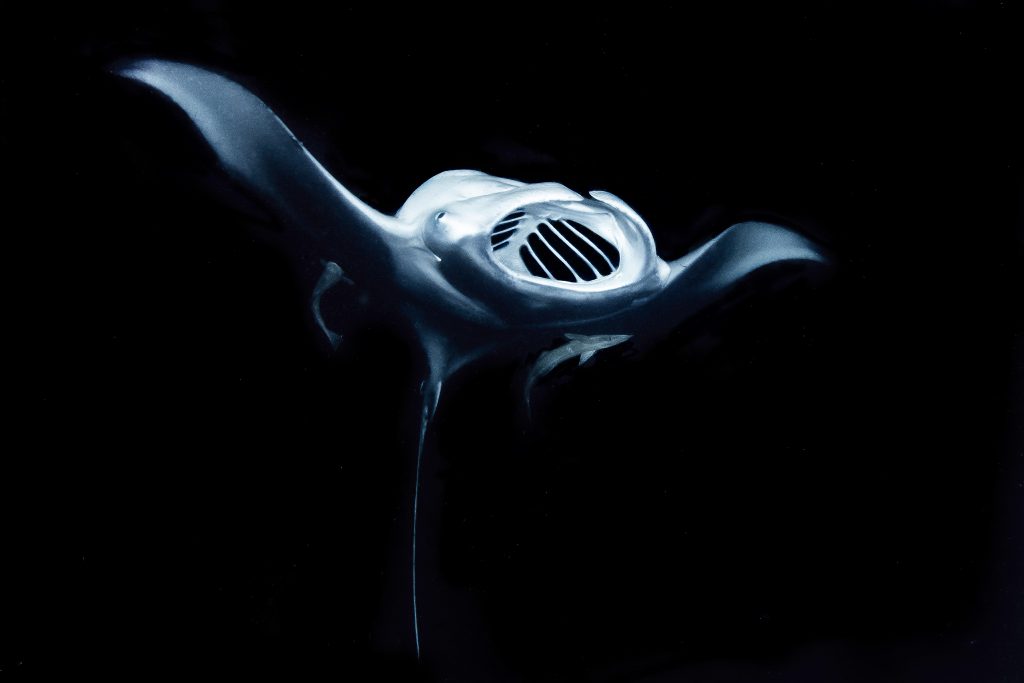 Ari Atoll , Maldives 2019.8.
モルディブ・アリ環礁北部で撮影したマンタです。
夜船の船尾の灯りに集まってきたプランクトンを捕食しにマンタがやってきました。
マンタは口を大きく開けながら水中を宙返りしながらプランクトンを捕食します。
そんなシーンを狙って撮影した一枚です。


Manta ray taken in the northern part of Ari Atoll, Maldives.
Manta rays came to prey on the plankton that had gathered in the lights at the stern of the night ship.
Manta rays prey on plankton while somersaulting in the water with their mouths wide open.
This is a picture taken aiming at such a scene.