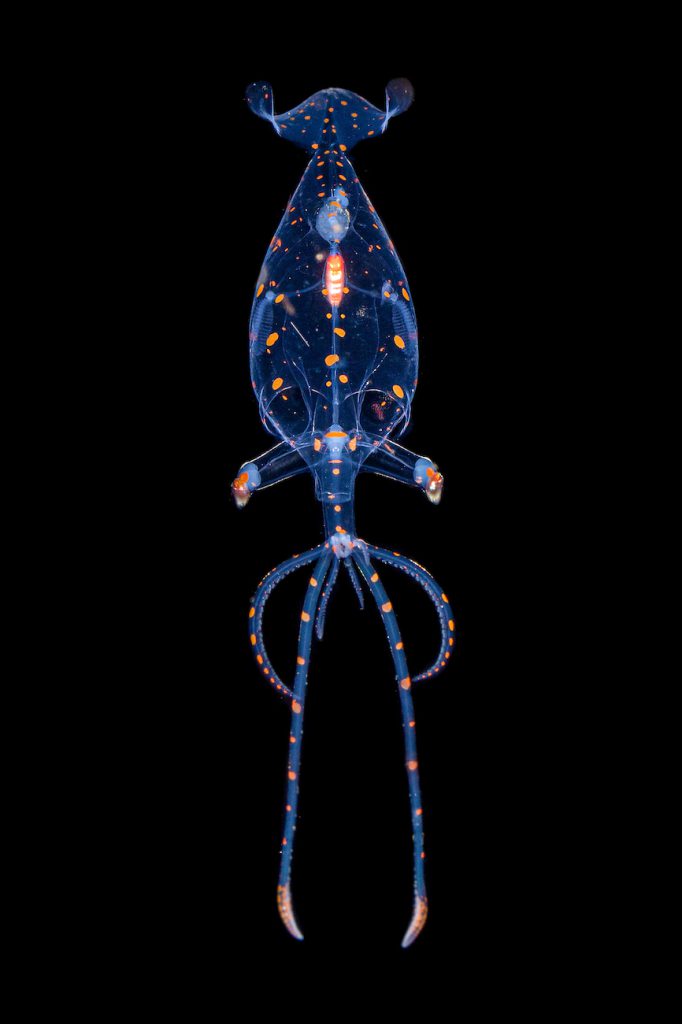 2022.1.3. Osezaki , Shizuoka,Japan

静岡県沼津市大瀬崎で撮影したトウガタイカです。
深海性の珍しいイカで、目と肝臓以外透明になっています。
下から見たときに敵から見つかりにくくするために、体が縦になっている時と横になっている時で
肝臓の向きが変わります。下から見た時に見えている面積が少なくなるようになっています。



This is Leachia pacifica in Osezaki, Numazu City, Shizuoka Prefecture.
A rare deep-sea squid that is transparent except for the eyes and liver.
When the body is upright and when it is lying down, it is difficult to find it from the enemy when viewed from below.
The direction of the liver changes. The area that can be seen when viewed from below is reduced.