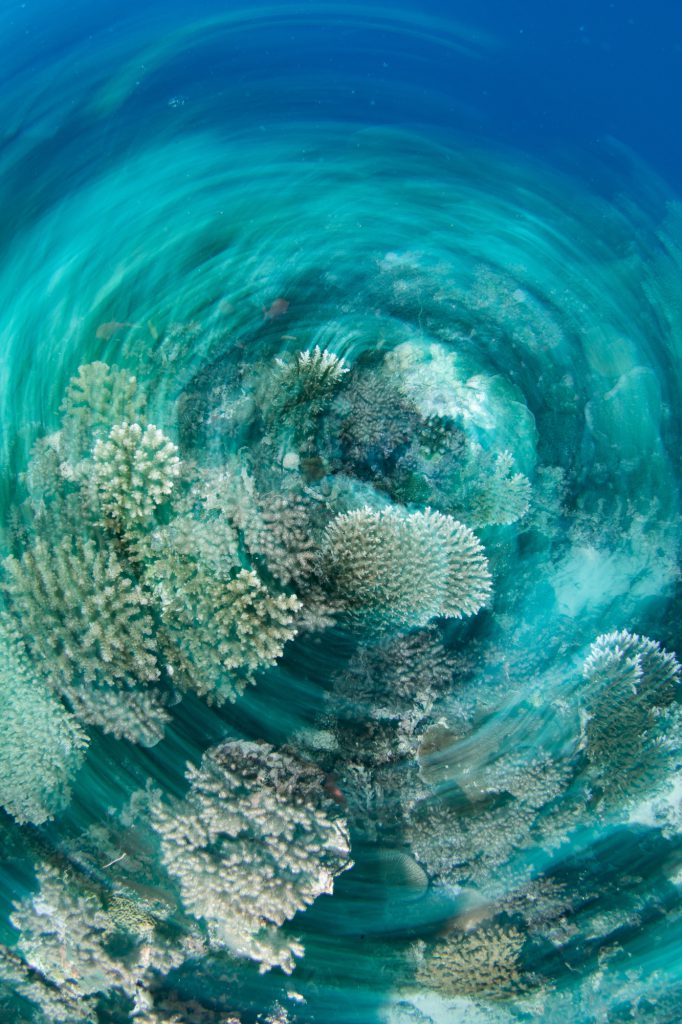 Vaavu Atoll , Maldives 2020.8.
2020年8月にモルディブ・ヴァーヴ環礁にて撮影した珊瑚礁です。
この日は天候が悪く、波が高かったため潜れるポイントが限られてました。
この作品は環礁内のマイナーな根のポイントで撮影したのですが、大物はおろか魚影も薄い場所でした。
ですのであまり普段ダイバーが頻繁に来るポイントではないのでしょう。魚は少なかったものの、
人があまり入ってないせいかハードコーラルは手つかずの状態で見事でした。
この写真はそんなハードコーラルの群生を真上から撮影してます。



This is a coral reef photographed at Maldives Verve Atoll in August 2020.
The weather was bad and the waves were high on this day, so the points to dive were limited.
This work was taken at a minor root point in the atoll, but it was a place where not only the big fish but also the fish shadow was thin.
Therefore, it may not be the point where divers usually come frequently. Although there were few fish,
The hard coral was beautiful, untouched, probably because there weren't many people in it.
This photo is taken from directly above such a hard coral colony.