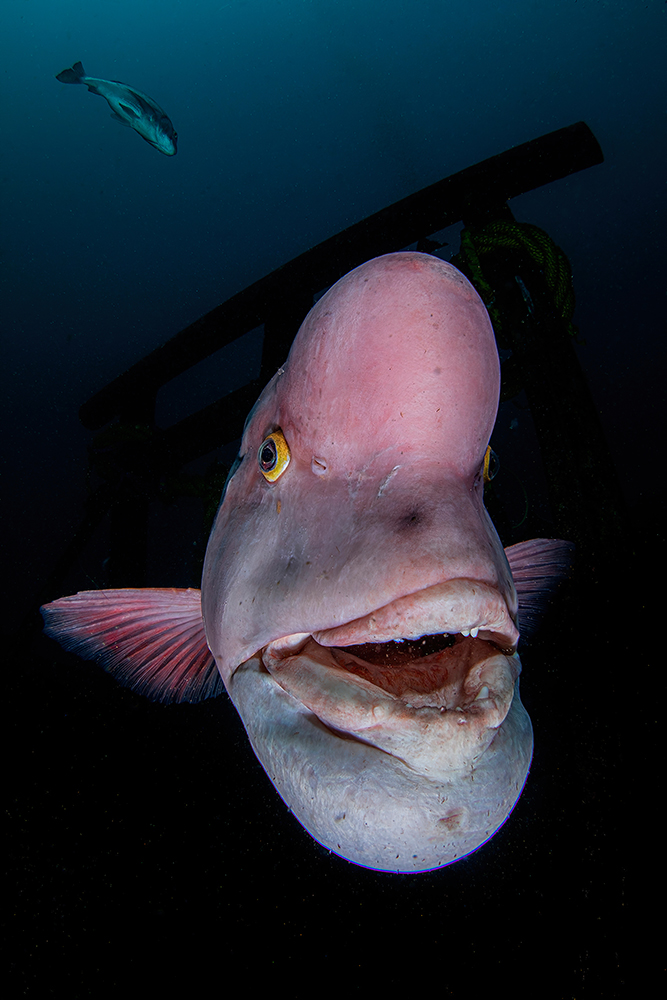 UPY2021 Portrait Category Winnar

UPY2021のポートレート部門で日本人して初めて優勝した時の作品です。
コブダイのポートレートなのですが、一番の特徴である頭のコブの立体感や質感、迫力のある顔がどうしたら一番伝わるかということを重視して撮影しました。コブダイは生まれた時は頭のコブはなくメスなのですが、年をとるとオスに性転換し、頭のコブが大きくなっていきます。撮影場所は千葉県館山市波左間沖です。




This is the work when I was the first Japanese to win the portrait category of UPY2021.
It's a portrait of an Asian sheepshead wrasse, but I focused on how to convey the three-dimensional appearance and texture of the bumps on the head, which are the most distinctive features, and the powerful face. The Asian sheepshead wrasse has no head bumps when it is born and is a female, but as it gets older, it changes sex to a male and the head bumps grow larger. The shooting location is off Hasama, Tateyama City, Chiba Prefecture.