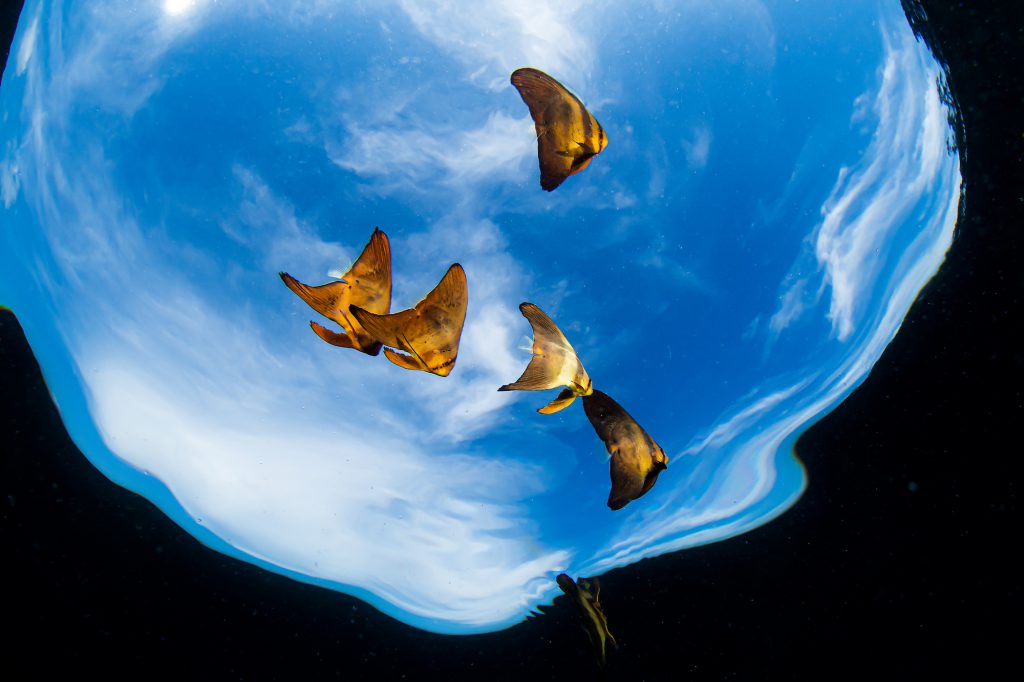 Futo , Shizuoka , Japan 2020.8.

水面付近を漂うツバメウオの幼魚を水中から見上げた青空と撮影した作品です。
ツバメウオは成魚になるとグレーっぽい色になるのですが、幼魚の時はこの写真のように茶色い色をしています。
そして枯葉に擬態するように水面付近を漂っています。そんなツバメウオの子供達が空を飛んでいるようなイメージで撮影した作品です。



This work is a photograph of a juvenile batfish floating near the surface of the water, looking up at the blue sky from the water.
The batfish has a grayish color when it becomes an adult fish, but when it is a young fish, it has a brown color as shown in this photo.
And it floats near the surface of the water so as to mimic dead leaves. This work was taken with the image of such batfish children flying in the sky.