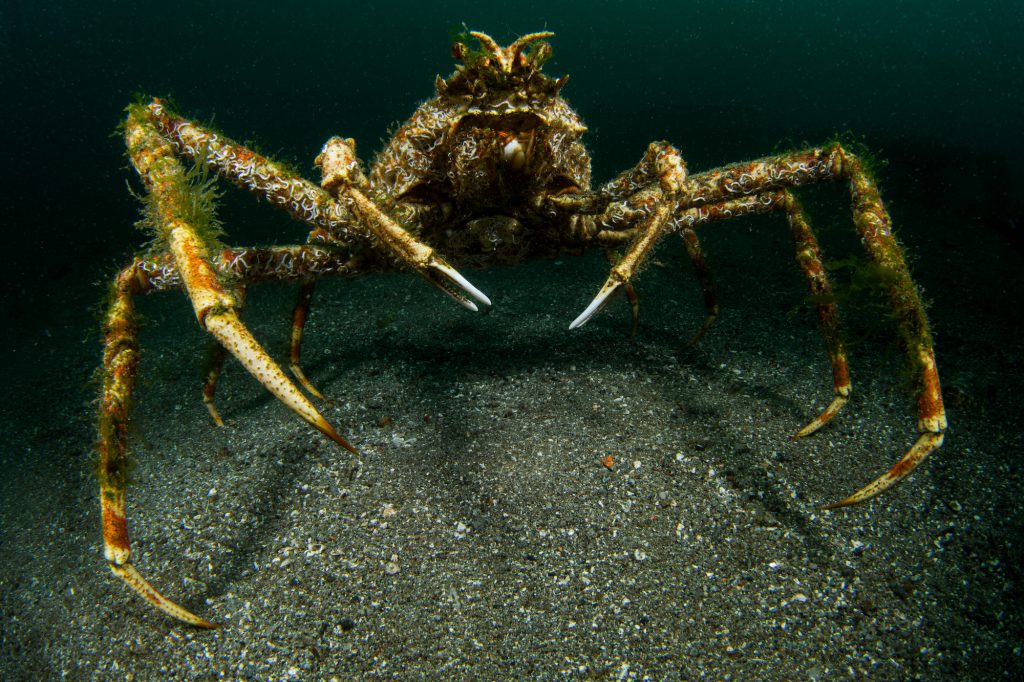 Shishihama , Shizuoka , Japan 2021.4.

タカアシガニは深海性のカニですが、産卵の時期には浅い水深まで上がってくることがあります。
この写真は静岡県沼津市獅子浜で撮影したものです。
駿河湾は日本で一番深い湾なので、獅子浜や大瀬崎では稀に深海性の生物が見られることがあります。



The spider crab is a deep-sea crab, but it may rise to a shallow depth during the spawning season.
This photo was taken at Shishihama, Numazu City, Shizuoka Prefecture.
Suruga Bay is the deepest bay in Japan, so deep-sea creatures can rarely be seen at Shishihama and Osezaki.